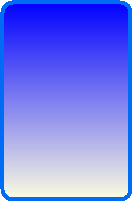 Mr and Mrs Jarman, Weymouth.
Olympic Heating and Plumbing fitted our new bathroom in October 2009 and it was an excellent job from start to finish. The tradesmen were always very punctual, polite, and conscious of noise and mess, and I could not have been more pleased with the totally professional way in which they approached and completed the job to our total satisfaction. The bathroom now looks great and has been admired by our friends and neighbours!
We would certainly not hesitate to recommend Olympic Heating and Plumbing to anyone.
Mr and Mrs Bown, Weymouth
We called upon Olympic Heating and Plumbing for a complete overhaul of the toilet and to alter the bathroom into a shower room. That is what we got. Work carried out to a high standard in a competent manner and completed in good time. No complaints whatsoever and would recommend Gary's work without hesitation.
Mr and Mrs Herd, Weymouth
Olympic Heating and Plumbing fitted our new A rated boiler. It was all done according to plan and is a very neat job. It also works well, In addition they were very helpful at guiding us through the process of getting a grant towards the work (Boiler scrappage scheme)
Mrs Binnie, Weymouth
My central heating needed power flushing and I was having difficulty finding someone to do this as it is a micro bore system. When I contacted Gary he was happy to do the work and quoted me what I believe to be a very fair price. He worked very efficiently and with a minimum of mess. I would most certainly use his services again and am happy to recommend his work.
Mrs Duncombe, Weymouth
I had a bath removed, and a shower and cubicle fitted. Gary did a superb job, even finishing off some of the work another tradesman had not completed. Everything was left extremely clean and tidy, and the job completed in excellent time. I would thoroughly recommend him.
Mrs Ellaby, Weymouth
I have just recently had my boiler replaced, and on the recommendation of a friend I also had the work done by the same company Olympic Heating & Plumbing, the owner of the company Mr Gary Hamlin who also carried out the work himself. I was very pleased by the way he worked and the way he arrived on time to start the day, he was a man dedicated to his work as well as being a very pleasant gentleman I would have no hesitation to recommend him to anyone who needed work done.
© 2010 Olympic Heating and Plumbing : Web design by
Lyme Bay Computer Services